Yes, the males did love the hummingbird's tale. And so now, dear readers, FIVE of our pilgrims have told their tales: the bison, serpent, salmon, whale, and hummingbird. And I strained every nerve to reduce all this effusion to mere scratches on paper. The hummingbird observed my furious scribbling and scrawling.

"If you wish to write a great epic poem such as Virgin's Aneedit," she called out to me, "perhaps you will need, like Virgin, to remain celibate - maybe even a bit misogynous! What say you, cricket?"

The hummingbird's question startled me. But I replied that I would rather enjoy one day and night with Pagoda than write the Killedid and the Odd Essay.

SUB SILENTIO now we moved through the woods, all with mouths open in awe at the hummingbird's tale. The earth itself seemed to hold its breath in wonder - not a blade of grass quivered. Yes, the sun stood still to smile on us: time stopped. Only the climactic point of sexual love can effect this incredible, inexpressible, this... RARA AVIS! Only that or a great work of art. Such was the hummingbird's tale.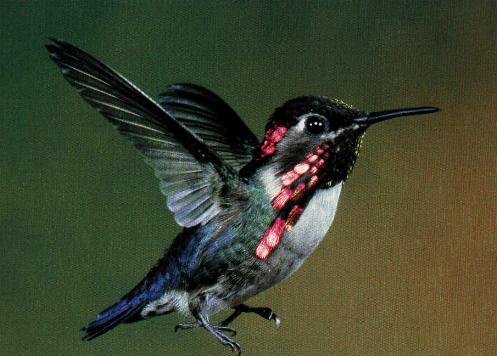 The sun stood still. The earth in stupor did not move. In the solar system all planets pulled up in their orbits. The galaxy froze motionless and the entire restless universe paused to gasp at the hummingbird's tale.

Only Thought seemed to proceed without cessation - boundless, eternal Thought. We all had our own. Ah, dear reader... Since I am not an omniscient narrator but only a most imperfect recorder, I cannot reveal to you the thoughts of all our pilgrims.

But as to my own, I confess the hummingbird's words had excited them. She had teased me about writing an epic! I responded that I'd rather play with Pagoda. But how did we play? I mean what did we do for pleasure of the cerebral sort? Why, we read epics! So then some creature has to write them - some darn animal! Why not a cricket? Especially now since I am so alone. Hmmm...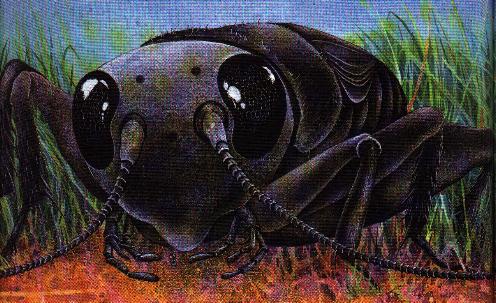 But we were ALL now alone, all hushed in our own thoughts. Suddenly out of silence a shriek: "Horse! Horse!" It was the tern. Did she catch sight of an ass or zebra approaching us? What horse was she bawling about?

"Hoarse," explained the tern, "was Virgin's fast friend. Virgin the reclusive bee did have at least one intimate companion, and this alter ego was an ant."