"And so Lizzy Gaga contrived a scheme to bring the bulls back home. She summoned the females - not only blue whales and killer whales, but female sharks as well. Dolphins who were allies of the blues also attended. All who fought with or against the blue whales were called and all came.

"Lizzy's plan was simple but shocking. The females would compel the males to call a halt to war. They would drag the males to a peace and so back to their homes. NO MORE WAR! The females would put teeth into this edict with a very cute trick: a sex strike!

"'We need only,' argued Lizzy Gaga, 'float naked and seductively, radiating all our charm. When with burning desire our lovers and mates draw near, why, we'll THUMP them with our tails and smite them with our flippers. Just let these loverboys, these wolfish fish position themselves under us in the water. We'll just roll over and give them our backs! Let's coyly swim away and say NO DEARIE, UNTIL TO SHITTY WAR YOU PUT A NEAR END, YOU MAY SEE BUT NEVER TOUCH MY PRETTY REAR END!'"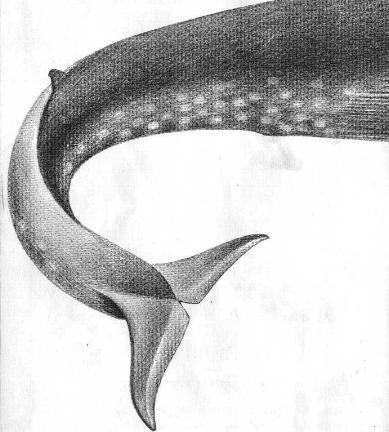 "This was a thunderclap! Lizzy's motion stunned every female there. WHAT? GIVE UP SEX? NO, LIZZY. THERE'S NOTHING LIKE IT!

"'C'mon, you boobs! Just show your boobs. Let the bulls ogle but never touch. Pretty soon they'll stop the war and then you'll have all the sex you want. I still haven't had ANY!'

"'Show our boobs? Well, they say that in Troi, when the Narwhal whale saw Helum's breasts, he flung his tusk away.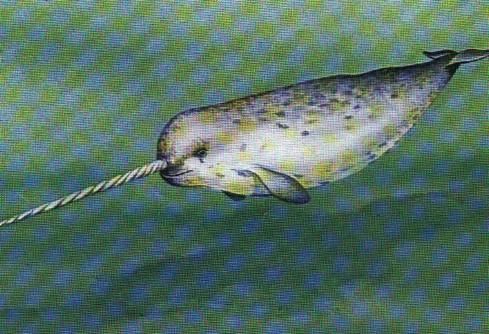 'Yes, Lizzy's right. OK - what shall we do?'

'Take this oath with me:

TO HUSBAND OR LOVER I'LL NOT OPEN THIGHS
THOUGH HE BRING PROOF-OF-LOVE OF MONSTROUS SIZE.
SO THAT HIS PASSION I MAY SWELL AND PINCH,
I'LL FIGHT HIM OFF TO THE VERY LAST INCH.
I'LL NOT CROUCH LIKE SEA LION WITH ASS IN AIR
AND IF IN SPITE OF HOSTILE BITES HE RAPES ME THERE...'

"'No, no!' screamed Marine. 'I can't say it, won't do it!' But in the end even Marine was persuaded. For Lizzy's design was a gem of the first water. And it worked! So much so that even Lizzy Gaga ended up with a bull. Well, she was my grandma after all, and here I am. And that is why I am as I am!"