The bison told us a sorrowful tale
Of Homo sapien outwitting brute.
I shall the brute now known as MAN impale
On stake so sharp that no one shall confute
Our beastly supremacy absolute!
Where is it writ that mankind is all-wise?
Can man all Nature's brains monopolize?

All know the story of that famous garden
In which man was made a fool by a snake.
You may have heard of snakes who could harden
And turn to stone all who would undertake
To gaze upon the serpents in their brake.
Of many such glad tidings can I tell;
Snake sending Homo sapien to hell!

Medea was a charming angry witch
Who loved Jason the Argonaut. For him
Did she conspire the Golden Fleece to snitch,
And committed crimes heinous and so grim
(Her own blood brother she tore limb from limb)
That I would recoil to relate them all
But that I love to see man made a thrall.

She boiled an old man in a cauldron deep,
And burned a young bride with a magic dress.
Her own two sons she slaughtered in their sleep,
And tried to poison hero Theseus.
No worse woman in bloodthirstiness!
But here's the point I'll want you to recall:
Snakes and serpents were her agents through it all.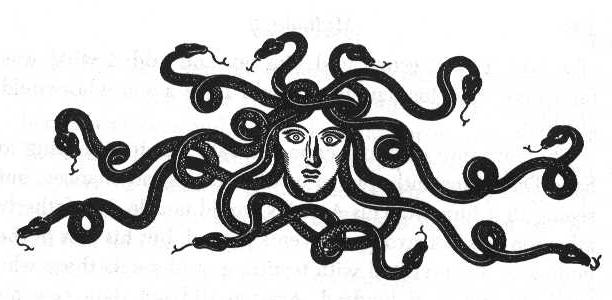 Macbeth was a Homo sapien too -
Ferocious as Cro-Magnon or Atomic!
Yet serpent HE, not he the serpent slew,
For certain poison snakes brewed a tonic
Which even bold Macbeth could not stomach.
This was a man of might, and not a fake.
But even he was bested by a snake.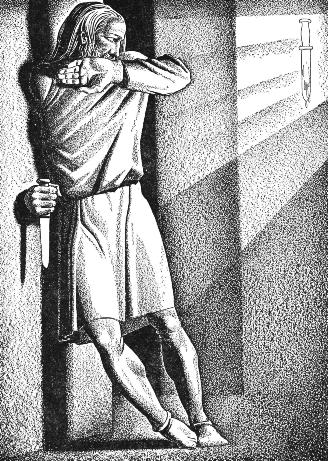 Yet all this is but PRELUDE to my tale.
The last I save to thrill you to the core.
I give you now a snake whose great feats pale
Even All Mighty God-Thundering Thor.
Thor whose hammer could split the world in two.
Thor whose hammer returned each time he threw.