A frog was with us also, and a toad
Like twin peas they looked and yet antipode
Was one to the other! Both short and stout
This much is true. Both seemed to be without
A neck between thick body and fat head.
Both wore a great big smiling grin that spread
Across the mouth from ear to far off ear.
Both with bulging eyes - was ever pair so queer?
As in shape, form, guise, so in conduct too
This toad and frog were to each other true.
Nor fond frog nor tender toad would deign perform
The act of love unless weather was warm!
The toad with mate - be she never so fair -
And he as horny as rabbit or hare,
Would turn his back with a fiddle-de-de
If the temperature dropped just one degree!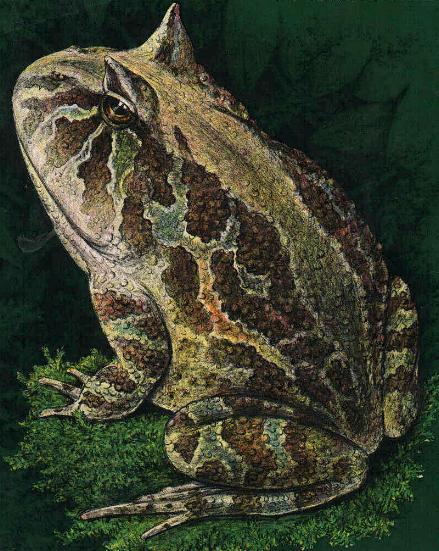 The frog - spirited to the maximum
Croaking and belching "Jug-o-rum, jug-o-rum,"
Mounting with joy, swooning from the bliss,
Begging his lady "Give your prince a kiss..."
Suddenly mercury in a glass tube
Falls a decimal. At one jump this boob
Ejects his hot honey from his foothold:
He won't turn the trick - it's just too darn cold!

And so, dear reader, in this chirping mode,
I sing the harmony of frog and toad.
With further rhyme will I paint their scenes wroth,
But leave them now to tell you of a moth.