In Ohio my fanatic friend hit upon the idea of Renaissance Day on the Great Peace March. And so we made posters and held a camp-wide election to see who would be Queen Elizabeth. Terril Davis won and dressed up as a lovely queen. Many Marchers put on costumes for Renaissance Day. Marc Polonsky, chessmaster, offered to play everyone in camp simultaneously. Barbara Cone was a very lovely Elizabethan maiden. We had a horse-drawn cart and, and... - of course, the two of us dressed up for "As You Like It."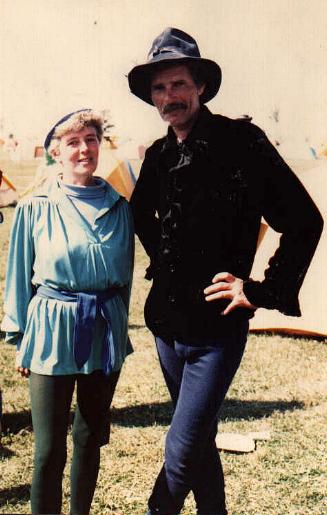 Timothy and Katea were superb as Orlando and Rosalind. And how about Sarah as Jaques, Mike Krieger as Touchstone... Franklin who played Duke Senior, and Walter Cobb who was Corin the old shepherd are both gone now. So is Warren Gross who was such a riot as Molvolio in "Twelfth Night." Ah, well - no one lives forever. And nothing lasts forever, not even the Great Peace March which we thought would never end.

But Renaissance Day on Lake Erie in Cleveland will live forever in my heart. Yes, I admit THAT was a memorable day, one of my happiest on the entire march.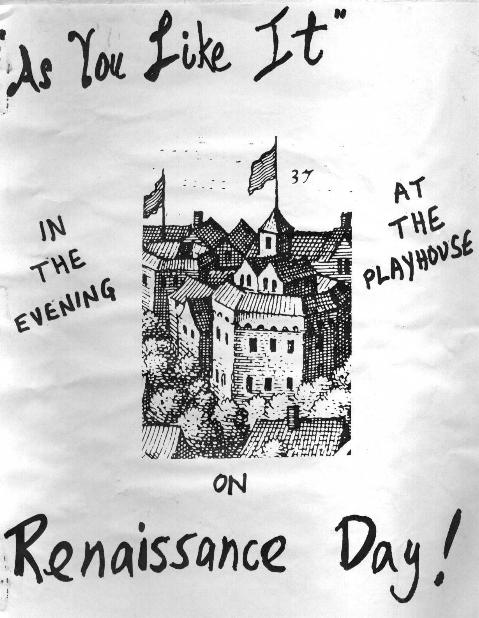 Well, that's how we walked, played, read, and acted all across the country. When we finally arrived in the nation's capitol, the final destination of the weary, nine-month long Peace March, other Marchers ran down elected officials in the halls of Congress lobbying for peace. But my madman dragged me through the corridors of a library - through lobbies full of books! The place was a temple, a shrine. It was the Folger Shakespeare Library.